FastDraft
FastDraft is an easy to use contract management platform which enables you to consistently draft and manage contracts, monitor performance and project outcomes.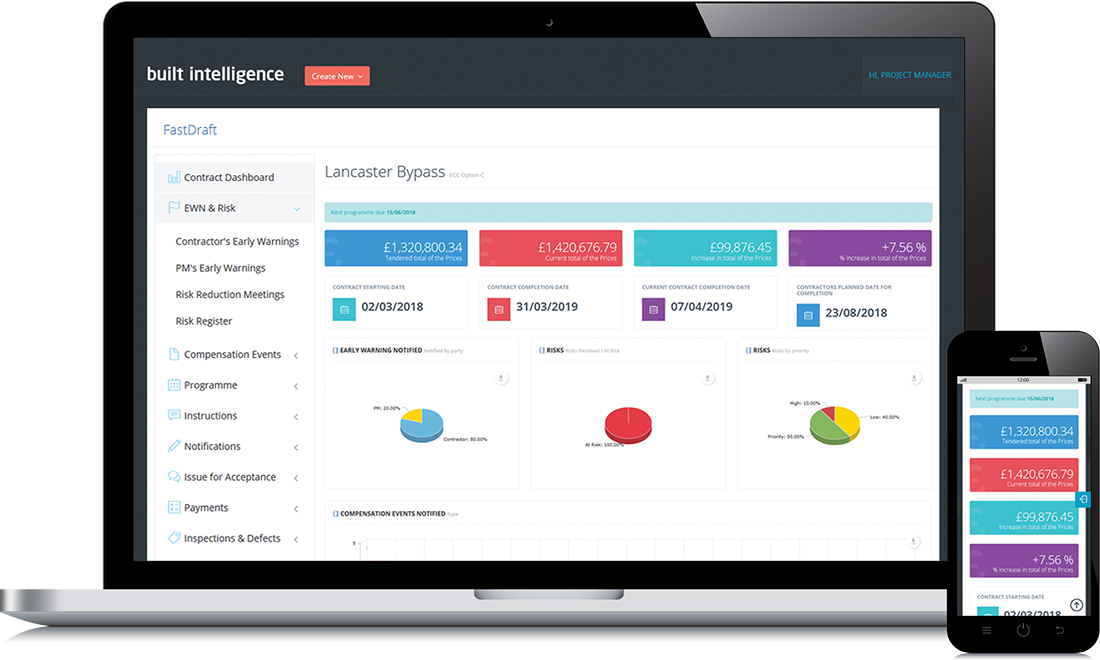 Comply with NEC3/4, FIDIC and JCT through one system.

Simple and low cost solution suitable for the whole supply chain.

Extensive library of documents, developed by industry practitioners.

Consolidated contract management reporting which can be produced on demand.

Automated benchmarking of your performance against external KPIs.

Permision Controls to alow whole team to contribute appropriately.
To find out how you can dramatically increase your teams productivity and compliance.