ACADEMY PLANS & PRICING
Build skills with a plan that deliver results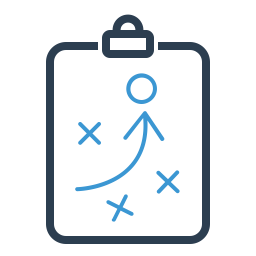 per month

Course library including over 600 courses and live events.


per year

Courses, programmes and skill assessments for professionals.


per user per year

Flexibility and advanced analytics for the enterprise.


Professional Plans
Business Plans
CORE
Community
Personal
Monthly
Personal
Annual
Team
Enterprise
Free course library

✖

✖

✖

✖

✖

Free live webclasses

✖

✖

✖

✖

✖

Entire premium course library Develop your skills with hundred of expert-led courses across hundreds of topics.

✖

✖

✖

✖

Programmes Build on your proficiency by knowing which courses to complete in which order, with programmes curated by experts.

✖

✖

✖

✖

Recommendation engine Get recommended courses based on your role profile and interestes.

✖

✖

✖

✖

Course Q&A Engage with peers and our expert author in a community dedicated to each technical subject.

✖

✖

✖

✖

Resources files Get helpful resources like course slides, instructor notes, whitepapers, and more.

✖

✖

✖

✖

Mobile app Learn anytime, anywhere with mobile apps for learning and mentoring.

✖

✖

✖

✖

Live Events Watch recordings of today's most in-demand webclasses and seminars.

✖

✖

✖

✖

Guides Find answers faster with searchable articles on technical topics written by industry experts.

✖

✖

✖

✖

CPD Certificates Earn CPD certificates as you learn and reach new milestones.

✖

✖

✖

✖

Interactive courses Practice as you learn with hands-on real-world case studies and guided feedback.

✖

✖

✖

✖

RESOURCES
Course Q&A Engage with peers and our expert author in a community dedicated to each technical subject.

✖

✖

✖

✖

Resources files Get helpful resources like course slides, instructor notes, whitepapers, and more.

✖

✖

✖

✖

Private Q&A Leverage your subject matter experts or our industry experts to share knowledge and answer questions quickly.

✖

✖

ASSESSMENTS
SkillsMap Measure your skill level with confidence in as little as 20 questions and five minutes.

✖

✖

✖

✖

RoleMap Know if you have the skills you need to succeed in your job, and what you need to do to get to the next level.

✖

✖

✖

✖

Course learning checks Use short, self-paced quizzes to test retention of course material.

✖

✖

✖

✖

BOLT ONS
Certification practice exams Prepare for professional certifications with industry-leading practice exams
Add on
Add on
Add on
Add on
Workshops Practice skills in workshop with case study scenarios to help simulate real-world problem solving.
Add on
Add on
Add on
Add on
Contract labs Practice contract management skills in our web based contract management system.
Add on
Add on
REPORTING
Trend analytics See courses and subjects that are popular or trending across your teams.

✖

✖

Usage analytics View usage, hours spent learning and a leaderboard of your top members.

✖

✖

CUSTOMISATION
Custom Programmes Combine sections of different courses or paths to create a custom learning plan aligned to your goals or to share with others.
Add on
Add on
Competency profiler Select specific skills to design custom roles that are aligned to your organization's unique needs.
Add on
Add on
Q&A Leverage your organization's own subject matter experts to share knowledge and answer questions quickly.
Add on
Add on
PROFESSIONAL SERVICES
Customer success
Self-help
Email
Email
Email/phone
Email/phone
Onboarding Get started on the right foot so you can drive progress towards initiatives faster.
Basic
Advanced
Skills strategy plans Fast-track results by aligning skill development to your business objectives.
Add-on
Add-on
Data export Have the flexibility to create your own recurring reports and analysis.
Add-on
Add-on
Single sign-on (SSO) Decrease the hassle of managing multiple systems and ensure the highest standards of security and data privacy for your organization.
Add-on
Add-on
API access See skill and role proficiency, user data, course usage and course completions from Built Intelligence Academy in your internal systems, and configure bulk actions like team and channel management.
Add-on
Add-on
Frequently asked Questions
Will I be charged now for a free trial?
No, we won't charged.


How does a Built Intelligence subscription work?
It's simple. When you sign up, you'll immediately have unlimited viewing of hundreds of expert courses, paths to guide your learning, tools to measure your skills and hands-on resources like exercise files. There's no limit on what you can learn and you can cancel at any time.
Can I cancel anytime?
Yes, you can cancel your subscription at any time. Your subscription will auto-renew until you cancel, but why would you want to?
What are Built Intelligence business plans?
Businesses of all sizes - from small shops to large
enterprises - purchase these plans, with other tools to effectively grow and measure skills and track progress. In addition to all the features that come with personal plans, business plans include easy group management, in-depth reporting on usage and skills growth, SSO and more.
How many licenses should I purchase for my plan?
Each learner needs their own license. All Built Intelligence business plan licensing is license-per-learner, and we do not offer concurrent licensing. For example, if you have 5 people on your team, you'll need 5 licenses. If your organization needs more than 10, please get in touch to discuss a volume discount. Plan administrators do not need a license to manage their team, but if the plan admin doesn't have a license, they can't watch content. If a learner leaves your team, you can remove their license. The number of times you can transfer a license is subject to your company's agreement with Built Intelligence. If you have questions about this, please contact our Sales team. Accounts are personal to the learner using them and cannot be shared. A learner who has an account can be invited to your business plan, and bring their viewing history to the plan.
What technical subjects do Built Intelligence courses cover?
The best way to understand the Built Intelligence course library is to take a look at our content library. We have hundreds of expert-led courses and more added daily, in these disciplines:
· BIM,
· Business and SoftSkills,
· CDM,
· CESSM,
· Construction Law,
· Construction Disputes,
· Corporate Compliance,
· Commercial Management,
· JCT,
· NEC3 and NEC4,
· Procurement,
· Project Management and
· Professional accreditations.

In addition to our interactive online courses and live web classes, some of our top technical subjects are now available as inhouse courses with real-world case study exercises and private virtual classes. Many of our courses have transcripts and closed captioning available. We also offer a recommendation engine, programmes, and categories to organize the learning journey. Our content is designed to keep you and your team up-to-date on all the current technical standards and frameworks you need.

How long is my community account valid for?
When you sign up for a community account, you will receive limited access to our courses, community helpdesk and resources library.
INDUSTRY STANDARD
Trusted by companies big and small to scale their business